Lectures & Learning Opportunities
Latinos and the Future of the U.S. Racial Landscape
Latinx communities are expected to make up more than 20 percent of the U.S. population over the coming decade. But questions remain about inequality, identity, racial justice, and multiracial democracy. This talk examines how the construction of race and ethnicity in America has historically served as a mechanism for reinforcing Latinx inequality and institutionalized racism more broadly. Drawing on census figures, public opinion, and polling data, we'll examine how critical Latinx issues are for understanding the racial future of the nation. Missed it? View the recording.
Hosted by Prytanean Society
Speaker: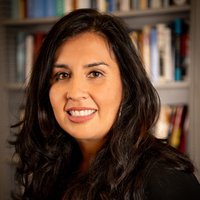 G. Cristina Mora
Associate Professor, Sociology; Co-Director, Institute of Governmental Studies
G. Cristina Mora completed her B.A. in sociology at UC Berkeley in 2003 and earned her Ph.D. in sociology from Princeton University in 2009. Her award-winning research focuses mainly on questions of census racial classification, immigration, and Latinx politics in the United States and Europe. Her book, Making Hispanics, provides the first historical account of the rise of the "Hispanic/Latino" panethnic category in the United States and has also been the subject of numerous national media segments.