Lectures & Learning Opportunities
A Conversation With the Chancellor
Join Chancellor Christ live for a campus update and conversation with faculty and alumni on the unique ways that Berkeley supports innovation and leadership. UC Berkeley researchers are rising to meet the monumental challenges facing humanity. And as a powerhouse in entrepreneurship (Forbes No. 2 Start-Up University, 2020), Berkeley is uniquely poised to quickly turn even the most complex deep-science discoveries into solutions. Learn more about Berkeley's boldest and most recent effort to boost researchers in this entrepreneurial undertaking: the Bakar BioEnginuity Hub.
Speakers: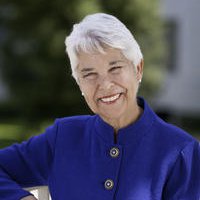 Carol Christ
Chancellor
Carol T. Christ began her term as Berkeley's 11th chancellor in 2017. A celebrated scholar of Victorian literature, she is also known as an advocate for high-caliber, accessible public higher education and a champion of women's issues and diversity on college campuses. Christ spent more than three decades as a professor and administrator at Berkeley before serving as president of Smith College. At Cal, she works to foster community, improve the campus climate for people of all backgrounds, celebrate the institution's long-standing commitment to free speech, strengthen Berkeley's financial position, address a housing shortage, and develop a ten-year strategic plan for the campus.
READ MORE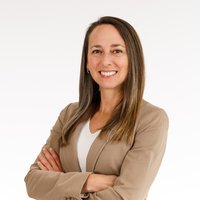 Amy Herr
John D. & Catherine T. MacArthur Professor, Bioengineering; Executive Director, Bakar BioEnginuity Hub
Professor Amy E. Herr's research group aims to create tiny "stethoscopes for cells" to measure disease biomarkers in individual human cells. She manages the interdisciplinary research group's work on designing these microanalytical tools and applying the tools in close collaboration with physicians. Through both knowledge and clinical translation, Herr seeks to advance engineering to benefit humanity. Complementing her academic research is a third prong of translation: entrepreneurship. By leading the pioneering Bakar Fellows program and the new Bakar BioEnginuity Hub, Professor Herr aims to accelerate translation of discoveries by UC Berkeley's faculty and scholars.
READ MORE
Rich Lyons
Chief Innovation and Entrepreneurship Officer
Rich Lyons's research and teaching expertise centers on international economics and finance. His top applied interest is the "how and why" of setting strong institutional cultures. Lyons is the former dean of Berkeley Haas where he currently holds the William and Janet Cronk Chair in Innovative Leadership. Prior to serving as dean he was the chief learning officer at Goldman Sachs. He received his B.S. with highest honors from UC Berkeley (business) and Ph.D. from MIT (economics). Before (re)joining Berkeley, Lyons served on the faculty at Columbia University for six years.
READ MORE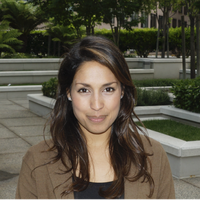 Tara deBoer
CEO, BioAmp Diagnostics
Dr. Tara deBoer received her Ph.D. in Chemistry & Biochemistry from the University of California, Santa Cruz in 2015. She has nearly a decade of experience utilizing synthetic chemistry and biochemistry to overcome technological hurdles with an emphasis on addressing unmet medical needs. In 2015 she joined the Consortium for Drug-Resistant Gram-Negative Pathogen Detection at UC Berkeley as a postdoctoral researcher in the Department of Bioengineering. She was awarded a supplemental National Institutes of Health (NIAID) fellowship to develop the core technology that inspired the inception of BioAmp Diagnostics.
READ MORE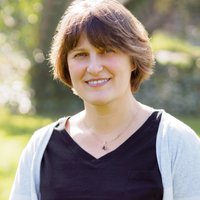 Polina Lishko
Associate Professor, Molecular and Cell Biology
Polina V. Lishko's team studies the physiology of steroid signaling and how membrane steroid receptors regulate mammalian reproductive and neuronal functions. Lishko's research is currently funded by NIH and various private foundations. She is a Pew Biomedical Scholar, a Sloan Fellow, a MacArthur fellow, a Bakar Fellow, and she received a Margaret Oakley Dayhoff Award in Biophysics. She currently serves as an Editorial Advisory Board member for PLOS Biology, the Journal of General Physiology, and Bioelectricity.
READ MORE