Lectures & Learning Opportunities
School & College Events
College of Chemistry Student Panel with Undergraduate Dean
Undergraduate Dean John Arnold will offer an update on undergraduate studies at the College of Chemistry and facilitate a panel discussion with current undergraduate students. Get the student perspective on how they made the most of their time at Berkeley and how you as parents can play a role in this exciting adventure for your current students.
Hosted by College of Chemistry
Speaker: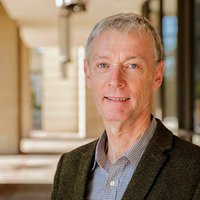 John Arnold
Undergraduate Dean
John Arnold is a chemistry professor and the associate dean of Undergraduate Affairs at the College of Chemistry. He has served as the undergraduate dean since July 2017. Arnold brings a strong record of teaching and mentoring and a proven dedication to students. His research targets synthetic inorganic chemistry, with the primary goal being to make, purify, and study molecules and materials that are interesting by virtue of their unusual structures and chemical reactivity.
READ MORE