Lectures & Learning Opportunities
School & College Events
From Foundational Discovery Research to Human Therapeutics
Professor Robert Tjian will discuss how fundamental understanding of complex biological processes, serendipitous discoveries, and deep insights into molecular mechanisms can pave the way toward novel drug development to effectively treat diseases. Missed it? View the recording.
Hosted by College of Letters and Science
Speaker: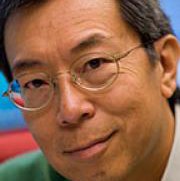 Robert Tjian
Professor, Biochemistry and Molecular Biology
Professor Robert Tjian has held several leadership roles on campus, including director of the Berkeley Stem Cell Center, faculty director of the Li Ka Shing Center for Biomedical and Health Sciences, and head of the Siebel Stem Initiative. Tjian currently serves as scientific adviser to the Chan Zuckerberg BioHub Initiative. Previously, he served as president of the Howard Hughes Medical Institute. Tjian's research aims to understand how the molecular machinery that reads DNA operates to drive gene expression in normal human cells and in disease.