Lectures & Learning Opportunities
How do you feel? Molecular Mechanisms of Itch, Touch, and Pain
Acute pain acts as a warning signal that alerts us to noxious stimuli in our environment that are potentially tissue damaging. Likewise, itch sensations trigger reflexes that protect us from diseases that insects may be carrying. Despite these essential protective functions, itch and pain can outlast their usefulness and become chronic debilitating conditions that affect millions of people worldwide. Dr. Bautista will summarize what is known about the biology of itch, touch, and pain then focus on her latest research identifying novel mechanisms that drive chronic itch, chronic pain, and inflammatory disease.
Missed it? View the lecture here:
Hosted by Prytanean Society
Speaker: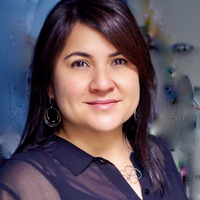 Diana Bautista
Professor of Cell & Developmental Biology and of Neurobiology
Diana Bautista received her bachelor's degree in biology from the University of Oregon and her Ph.D. in neuroscience from Stanford University. Bautista was a postdoctoral fellow in physiology at the UCSF. She joined the faculty at UC Berkeley in 2008. Bautista and fellow researchers at her lab study molecular and cellular mechanisms of itch, touch, and pain under normal and disease conditions. Bautista's work has been recognized with numerous awards, including the Society for Neuroscience Young Investigator Award, a Howard Hughes Medical Institute Scholar Award, and a NIH Director's Transformative Research Award.
READ MORE