Lectures & Learning Opportunities
School & College Events
Shakespeare's Cheerfulness: The History of Emotion and Poetry
This lecture will discuss the concept of cheerfulness, which has vast implications in Renaissance Europe. Professor Hampton will engage the attendees in discussion about what it means to be "cheerful" in Shakespeare's day, and will share some of the ways in which Shakespeare uses cheerfulness as a way of depicting character and human action in his plays.
Hosted by College of Letters and Science
Speaker: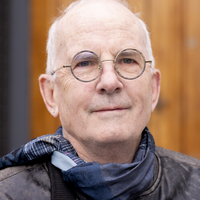 Timothy Hampton
Aldo Scaglione and Marie M. Burns Distinguished Professor, Comparative Literature and French
Timothy Hampton is the author of a number of scholarly books and articles about literature and culture across several languages and centuries. His most recent books are Bob Dylan: How the Songs Work (Zone Books, 2019) and Cheerfulness: A Literary and Cultural History (Zone Books, 2022). His newest book, Trespasser: An American Journey from the Badlands to the Ivy League, will be out next year. He is a former director of the Doreen B. Townsend Center for the Humanities and Chair of French, and he received the Campus Distinguished Teaching Award in 2013.