Lectures & Learning Opportunities
School & College Events
Hybrid
Spatial Temporalities: The Future-Pasts of Black Dispossession
In this talk, Professor Summers will explore the history of unhoused populations in Oakland, the cyclical displacements of Black locals, and the appearance and reappearance of parking lots in these stories of disruption. She will tell the story of West Oakland, in particular, as a testing ground for speculative urbanism — an urbanism based not in speculator's profit or the spectacles of a city's self-branding, but in the utopian and dystopian possibilities that unfold in an ongoing (implicitly and explicitly racialized) housing emergency.
This event is in-person and online; the link will be published here when it's available.
Hosted by College of Letters and Science
Speaker: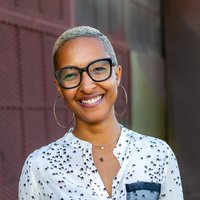 Brandi Summers
Associate Professor, Department of Geography
Brandi T. Summers is the author of Black in Place: The Spatial Aesthetics of Race in a Post-Chocolate City. Her current research includes a book project that examines representations and experiences of space, place, and landscape in her hometown, Oakland, and "The Archive of Urban Futures," a multi-modal archival project, funded by the Mellon Foundation, that focuses on questions of history, value, the right to place, memory, and erasure in Black Oakland. She is a contributing writer for Places Journal, and has published articles in The New York Times, The Boston Globe, Antipode, and Urban Geography, among others.