Lectures & Learning Opportunities
School & College Events
Hybrid
The Great American Total Solar Eclipse of April 8, 2024
A total solar eclipse, one of nature's grandest, most spectacular phenomena, is truly an unforgettable experience that can move people to tears. "Eclipse chasers" travel to the far corners of the world in search of a precious, minutes-long view of the Sun when its bright disk is exactly blocked by the Moon. This extraordinary phenomenon unveils a breathtaking display, including the spectacular "diamond-ring effect," the thin solar chromosphere, colorful prominences, and the tenuous corona. Come learn about total solar eclipses, their significance, and how to safely view this upcoming one — the last in the USA until 2044!
This event is in-person and online; the link will be published here when it's available.
(Image courtesy of Alson Wong)
Speaker: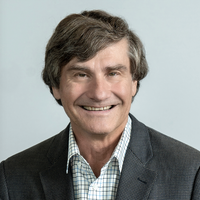 Alex Filippenko
Distinguished Professor of Astronomy
Alex Filippenko, a member of both the National Academy of Sciences and the American Academy of Arts and Sciences, is one of the world's most highly cited astrophysicists. Filippenko was voted Best Professor at UC Berkeley a record nine times. In 2006, he was named the Case/Carnegie National Professor of the Year among doctoral institutions. Filippenko has produced five astronomy video courses with the Great Courses, co-authored an award-winning astronomy textbook, and appeared in more than 120 television documentaries.