Lectures & Learning Opportunities
School & College Events
Why Are We So Obsessed with Cults?
Cults are everywhere — in Netflix documentaries, podcasts, and tell-all books. Our fascination goes far beyond secret rituals, charismatic leaders, and tantalizing scandals. What is it about communities and groups that promise total belief and total enthrallment that so captures the imagination? And what does this popular cultural phenomenon tell us about our own spiritual and social desires?
Hosted by Division of Arts & Humanities
Speaker: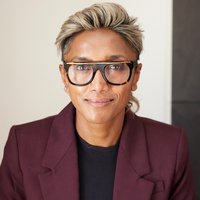 Poulomi Saha
Associate Professor of English
Poulomi Saha is associate professor of English & co-director of the Program in Critical Theory. Their teaching and research span ethnic American literature, postcolonial studies, psychoanalysis, and feminist and queer theory. Their first book, An Empire of Touch: Women's Political Labor and the Fabrication of East Bengal was awarded the Harry Levin Prize and the Susan Tartar Prize by the American Comparative Literature Association. They are currently at work on a book about America's long obsession with its own invented visions of Indian spirituality and why so often those groups and communities come to be called cults.